We make your dream of flying into reality!!
Do paragliding simply and safely without prior training in Airpark Lienzer Dolomiten in East Tyrol!
Paragliding tandem flight – it was never easier to fly! Do it now in Lienz – East Tyrol.
Mankind has dreamed of flight for more than 160,000 years. Not even 100 years have passed since humanity first conquered the air. In the history of mankind, we are the first people lucky enough to belong to a generation that can realise this human dream in its simplest and purest form.
Today, all that is necessary for flying is a paraglider with its harness packed into a backpack that only weighs 15 kg. After arriving at the take-off site, the tandem paraglider can be ready to fly within 10 minutes. A couple of quick steps and you can already feel your feet leaving the ground in the nicest possible way. With this feeling, all fear disappears and makes way for the feeling of freedom that only flight with a tandem paraglider offers.
You can decide whether the flight shall be a pure pleasure trip of soft, relaxed gliding down into the Lienz Valley; whether you want to spice it up with some action and adrenaline; or whether you decide to make a fantastic cross country flight in which you, helped by the thermal currents, soar over the mountain peaks of East Tyrol with the eagles.
Book your personal tandem flight package,
or give "freedom" to your friends or family with one of our gift packages!
Paragliding Tandemflight – Packages
Gleitschirm-Tandemflug Price Table
Classic Tandemflight
takeoff of your choice in the Airpark Lienzer Dolomiten
minimum ~ 20 – 30 minutes flighttime, depending on the conditions
*optionally: Photo and HD Video + 4gb SDcard
extra: arrival costs
Premium Tandemflight
takeoff of your choice in the Airpark Lienzer Dolomiten
VIP support for a premium adventure, up to 40 minutes of flighttime!
*Inclusive: Photo and HD Video + 4gb SDcard
extra: arrival costs
Special Tandem-flight
Thermic- XC- Romantic & and Specialtandemfligth´s
according to agreement, 1h flighttime. Custom Tandemflight-adventure
*optionally: Photo and HD Video + 4gb SDcard
extra: arrival costs
Photo & HD Video
min. 10 higRes Photos (Camera: Gopro Hero 4 Black)
HD 50 fps Video (Camera: Gopro Hero 4 Black)
*optionally: Photo and HD Video + 4gb SDcard
micro SDcard inclusive!
Gleitschirm-Tandemflug Testimonials
Es war einfach mega genial Lienz einmal von oben zu bewundern! Mir fehlen einfach die Worte um zu beschreiben, wie wahnsinnig cool der Flug war! Danke!
Der Flug war für unseren Sohn sooo beeindruckend und das Team hat sich sehr nett um ihm gekümmert und alles erklärt! Wir hatten ein sehr gutes Gefühl ihn mitfliegen zu lassen. Wird bestimmt wieder einmal gebucht!!
Ein einzigartiges Erlebnis :-)
Stephanie
Ich bekam einen Gutschein für den Tandem-Flug zum Geburtstag und kann diese Geschenkidee nur von ganzem Herzen weiterempfehlen!
Der Flug an sich war überwältigend schön und Daniel agierte hoch konzentriert so das ich als Passagier völlig entspannt den traumhaften Flug und das einzigartige und in keinem Moment beängstigende Gefühl zu fliegen genießen konnte.
Trotz meiner kurzfristigen Planung hat es mit der Absprache und Terminvereinbarung super geklappt. Daniel von Gleitschirm Tandemflug Lienz hat mir die Abläufe gut erklärt und auch während des Fluges einiges an Sehenswürdigkeiten gezeigt und erklärt.
...geiles Erlebnis!
Rainer
Nach nunmehr zwei Jahren ist der Traum endlich wahr geworden…….ich konnte mir den lang ersehnten Wunsch eines Gleitschirm-Tandemfluges unter der Obhut von Daniel erfüllen…. nach einer hervorragenden Auswahl der Wetterlage konnte ich am Flugtag einen super tollen Panoramaflug über Lienz genießen…. einfach ein tolles , geiles Erlebnis….Danke nochmal dafür…das machen wir noch einmal….so ein Flug ist auch eine lange Anreise wert !!!
Unbeschreiblich schön. Kann man mit Worten gar nicht beschreiben. Daniel tausend Dank für diesen wunderschönen Flug bei Traumwetter. Wollte schon im September fliegen, allerdings meinte es der Wettergott nicht gut mit uns. Das Warten hat sich gelohnt und ich möchte und werde auf jeden Fall wieder hier buchen, denn da wird geschaut, dass der Kunde ein tolles Flugerlebnis hat und nicht nur runter um jeden Preis. Liebe Grüße bis September
Absoluter Oberhammer!!
Philip
Es war einfach irre. Unbeschreiblich. Man muss es einfach selbst erleben. Hier ist man definitiv in guten Händen. Alles wird erklärt und man fühlt sich mehr wie sicher. Also keine Angst und schnell einen Flug buchen! Ich werde auch wieder buchen. Versprochen.
Eine Erinnerung für's Leben
Eva
Dieses tolle Ereignis ist von Anfang bis Ende sehr professionell und sehr freundlich auf unsere Bedürfnisse zugeschnitten worden. Ich habe meinem Patenkind einen Tandemflug geschenkt und habe dann selber auch Lust dazu bekommen. Es wurde alles ausführlich erklärt, sodass keine Fragen offen blieben. Der Flug war ein Traum und noch dazu sehr informativ.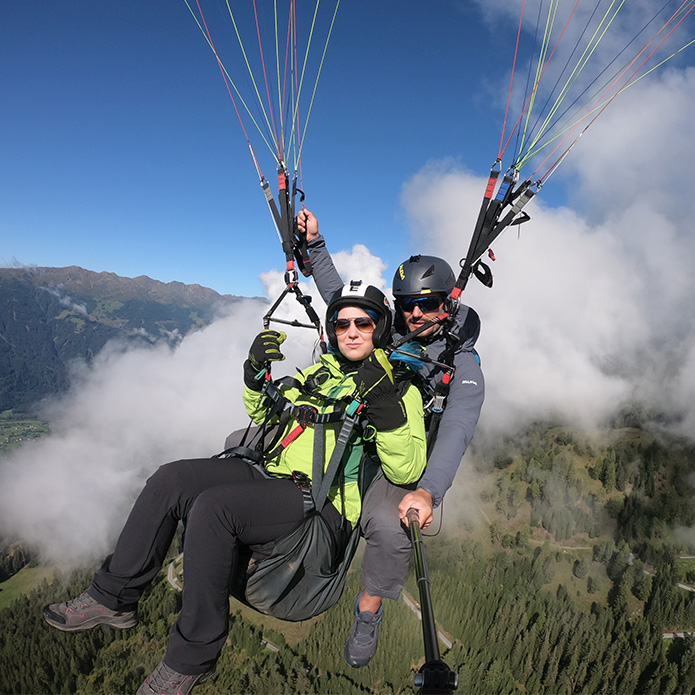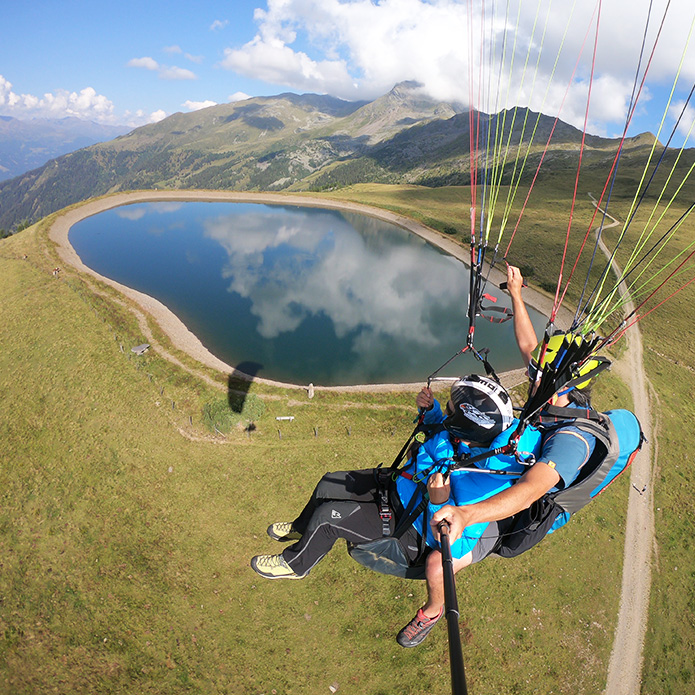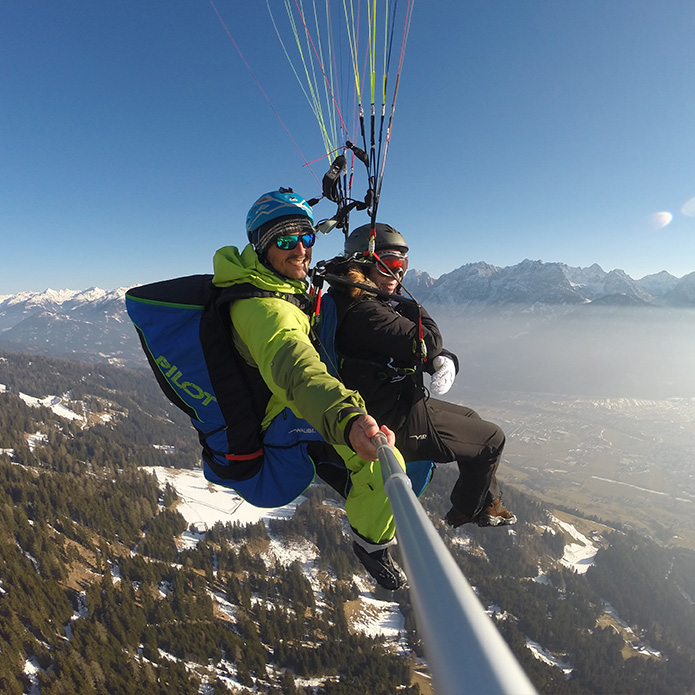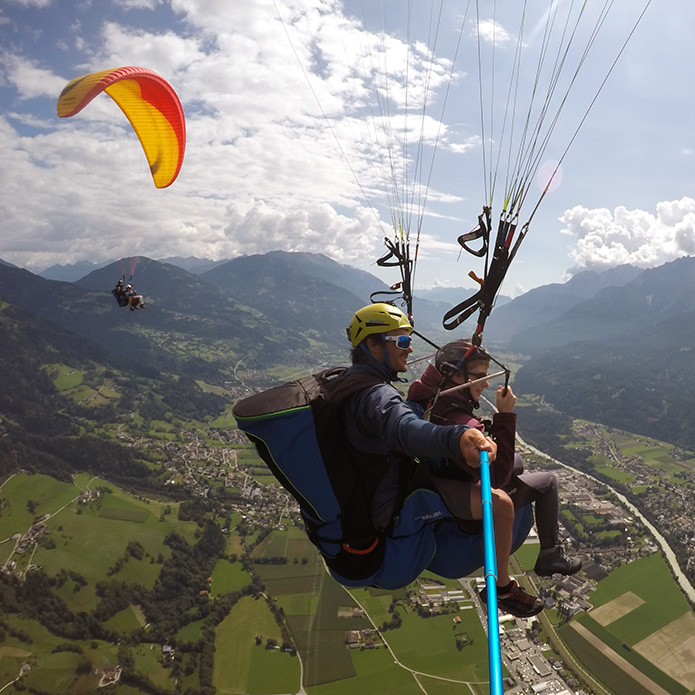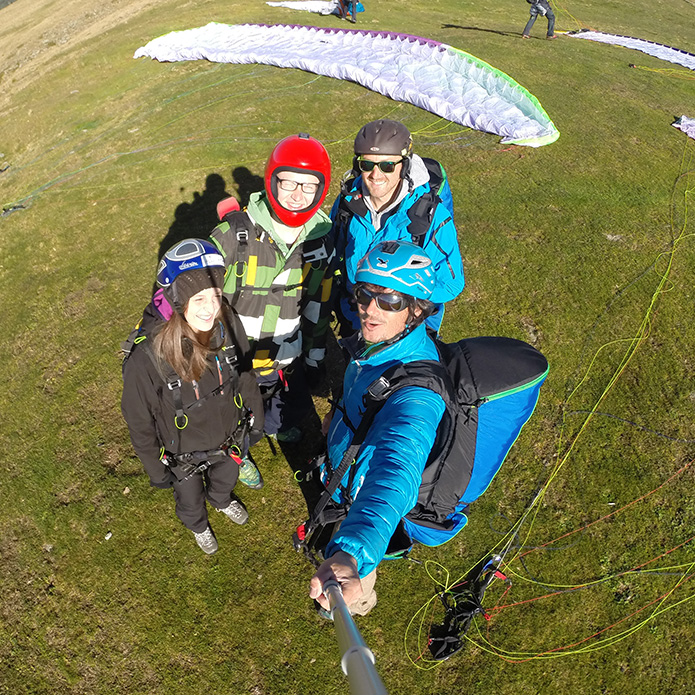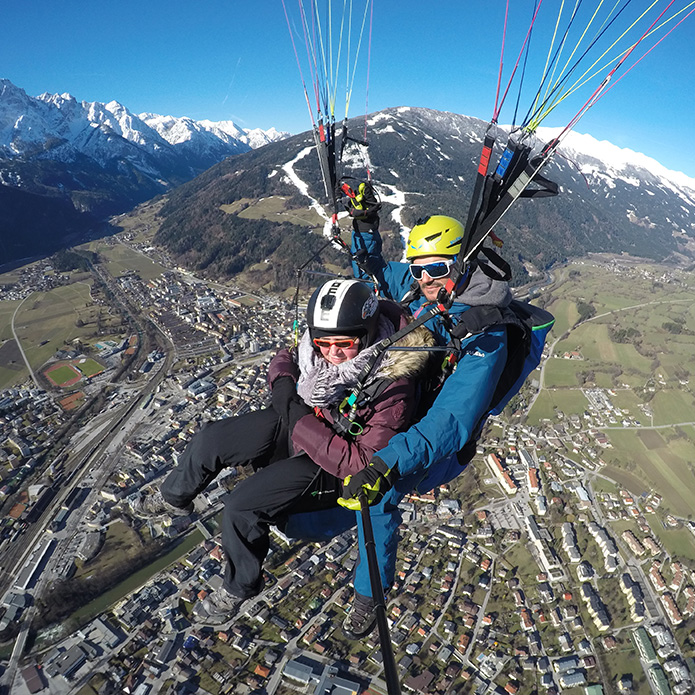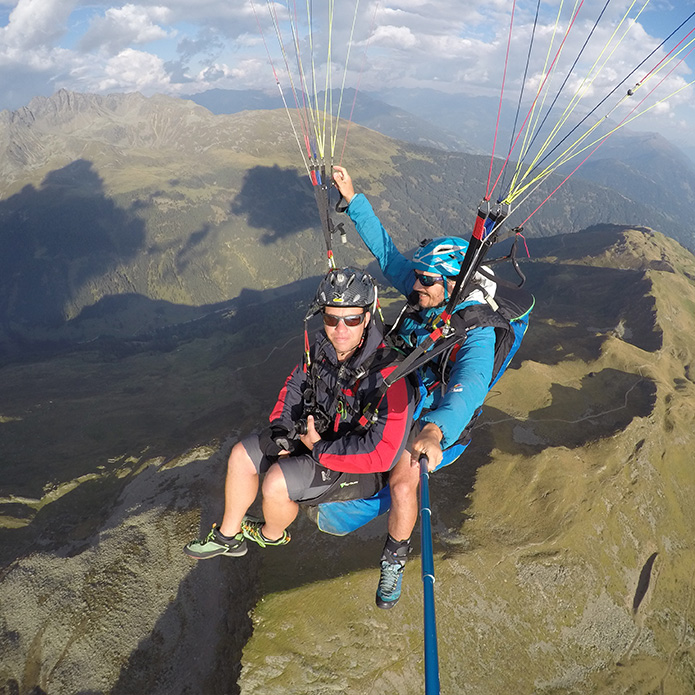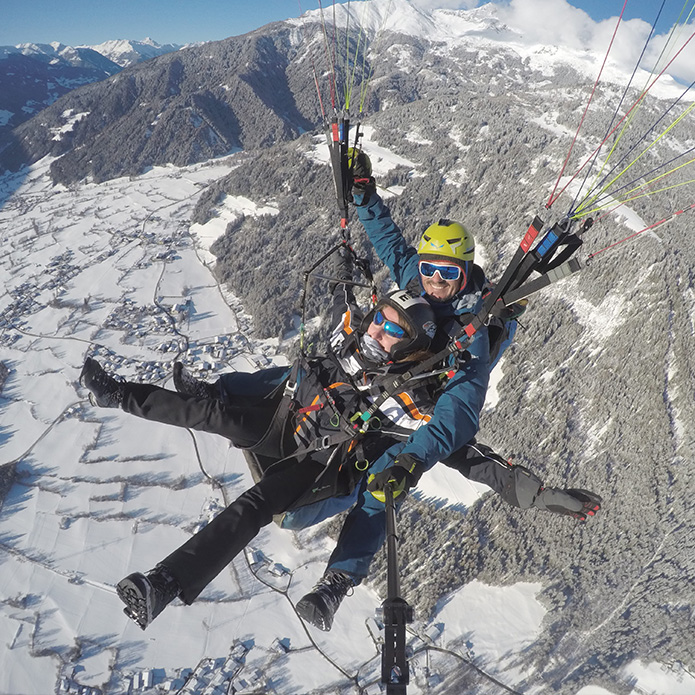 Airpark Lienzer Dolomiten
Gleitschirm-Tandemflug Partner & Clients